Elementary Choir Clinician
2022-23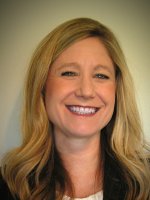 Lisa Simmelink
Lisa Simmelink has experience teaching students of all levels; from 3yr old Music & Movement classes, to college music methods and graduate pedagogy and research courses. Currently, Lisa is employed at Eisenhower Elementary School in McPherson, KS; where she teaches Pre-K3 through 5th grade general music and directs the district 4th and 5th Grade Honor Choir. She was recently named the 2018 Elementary Teacher of the year for McPherson USD 418. Additionally, she serves as Director of Music at Trinity Lutheran Church in McPherson where she directs five vocal and handbell choirs.

Lisa earned a Master of Music Education degree from Wichita State University, Wichita, KS in 2006. Her undergraduate degree, a Bachelor of Arts in K-12 Choral Music Education and Vocal Performance from Bethany College, Lindsborg, KS; was awarded in 2002. She holds a Kodály Certificate from the nationally endorsed Kodály program at Colorado State University.

Lisa is co-founder and past-president of Kodály Music Educators of Kansas. She is currently serving as President of the Midwest Kodály Music Educators of America and serves on the board of the national Organization of American Kodály Educators. Lisa has been the Level II Pedagogy and Folk Song Research instructor in the Wichita State University Kodály Program since it began and at the California State University-Bakersfield program. In the past, Lisa has taught in the University of Central Missouri and Morehead State University Kodály programs. She is an active presenter at local, state, and national levels.